Our Service Area
We provide Landscape Construction, Design & Installation Services to residents throughout Monmouth County including Rumson, Oakhurst, Deal NJ & surrounding New Jersey areas.


Click to enlarge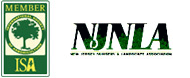 Client Testimonials
"Nick Sacco has been doing landscaping for us for over 30 years. We have extensive gardens including a formal rose garden, a cutting garden, a tennis court with grape vines, an herb garden and a berry patch. Our hedges and grass as well as the planting around the house itself all need constant attention year round. Mr. Sacco has helped us with the creative design of all the gardens as well as being in charge of all the maintenance. He and his staff are highly professional and totally responsible. Mr. Sacco is responsive to all emergencies, efficient, energetic as well as creative and thorough. He is a pleasure to work with!"
     — Elberon, NJ resident
"Sacco's Landscape has been servicing our oceanfront property in Elberon, NJ since 1991. We have found them to be most competent and efficient. Our property has 370 feet of frontage on the ocean and experience difficulties with salt and wind burn. Sacco's Landscape keeps our property in beautiful condition being extremely reliable and very attentive and caring to our property."
     — Elberon, NJ resident
"Sacco's Landscape has been maintaining our lakefront property for many years in the Deal Harbor section of Deal, NJ. Their expertise in turf and plant maintenance is extraordinary. Whenever there has been a problem for whatever reason, Nick Sacco and his team are on the job immediately to rectify the situation."
     — Deal, NJ resident