Our Service Area
We provide Landscape Construction, Design & Installation Services to residents throughout Monmouth County including Rumson, Oakhurst, Deal NJ & surrounding New Jersey areas.


Click to enlarge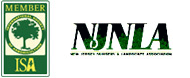 Landscape Design & Construction in Rumson, NJ & surrounding areas.
If you have a new property or need to re-design the grounds of your current property, we have experts for all types of commercial and residential properties. Our professional landscape design projects in Rumson, Long Branch and the surrounding areas of NJ are admired for their beauty, longevity and ease of maintenance.
Our services include:
Professional Design and Consultation
Landscape Construction
Garden Design (learn more below)
Project Management
Plant Installation (learn more below)
Ponds installation and maintenance
Lighting Systems
Seasonal color programs
Fence and Deck Installation (learn more below)
Property Grade Improvements
Concrete and Stone Paving
Water Features (learn more below)
Patio
Retaining Walls
Pool settings (learn more below)
Stone Veneers and Boulders
Drainage Systems
Garden Design & Installation
We are experts in variety of garden styles, including:
Roman
Japanese
Rock
Poolside
Cutting Flowers
Perennials
Annuals
Herb
Shade Plantings
Garden Pool Plantings
Custom Planting Plans
Great landscapes start with personalized planting plans that work for your property, your lifestyle and your area. We are skilled in both formal and naturalistic planting designs that combine horticultural and ecological knowledge to create beautiful year round landscapes.
Water Features
Fountains, waterfalls and other water features can add beauty, sound, lushness and intimacy to any landscape. We design water features that compliment your home or property and transform the grounds into a unique setting.
Walks and Patios
Carefully planned walkways and patios can enhance the functionality and visual appeal of your exterior spaces. We have years of experience designing walks and patios that work for any type of property or outdoor space.
Decks
An outdoor deck can add significant value to your property and at the same time become an exciting new space for entertainment and relaxation. We work with you to create a custom deck that reflects your own good taste, and that enables you to bring your indoor lifestyle out of doors.
Pool Settings
Our landscape designer can design the perfect landscape to compliment your pool areas. The combination of water and hardscaping with lush plants can make for an unforgettable backyard.
If you're looking for landscape design or construction in Rumson, Long Branch or the surrounding NJ areas, contact us today!